Radiant Floor Heating Systems
Homeowners in North America are Turning to Radiant Heat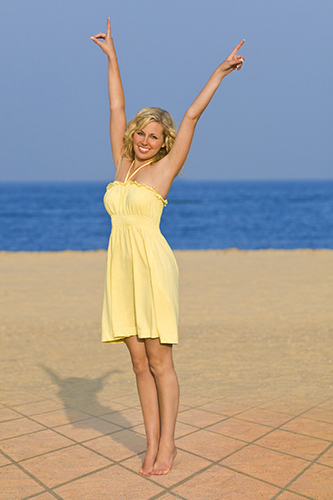 Radiant heat is a smart heating concept that has been around a long time, providing homeowners with unprecedented comfort and efficiency. And though its efficiency is unmatched, the technology only continues to advance. It's proven to work more effectively than traditional heating systems, and operates at least 25 percent more efficiently than forced-air systems, the most common home heating method in the United States.
In Europe and Asia, 40 and 80 percent of homes, respectively, are warmed by a radiant heating system. Oddly enough, U.S. consumers have been slow to adopt radiant floor heating into their homes; but, as Bob Dylan once observed, 'the times, they are a changing'. With benefits that can no longer be overlooked, increasing numbers of American consumers are discovering the energy savings and clean, silent operation of radiant heat. And perhaps most notably is the enhanced indoor air quality benefits provided by radiant heat because of the elimination of dust and allergens blowing from vents, not to mention the elimination of vents, bulky radiators, and baseboards. In addition to the comfort and convenience of heated floors, installing a radiant heating system can also increase the value of your home.
Another advantage of radiant heat is that the systems are easy to customize, so regardless of your home heating needs, you'll be able to find a floor heating system that is tailored specifically to best heat your floors. Because installing a heated floor requires science, not guesswork, Warmzone® carefully evaluates your needs before their professional system designers provide a detailed system layout that includes all the system specs so all the information is on hand prior to any installation taking place.
Radiant heat systems are only as good as the installation, which is why Warmzone provides this valuable service, as well as free installation support services and even free installation training for installers. And Warmzone's professional radiant heat design team is not only committed to creating the system that best meets your floor heating needs, but fits within your budget as well.
Whether you are building a new house that a heated floor system can be planned for, or adding radiant heat to your existing floor, Warmzone has a wide variety of energy efficient radiant heat solutions to choose from. Warmzone's website is perhaps the most informative radiant heat site online, and their representatives are experienced pros who are friendly and willing to discuss your project with no obligations.
Guidelines for Finding the Right System and Provider
Do some Research: Review objective radiant heat information before making any decisions. One comprehensive radiant heat information resource can be found on Warmzone.com. Another site, Best Radiant Heating Review also offers some good information. These informative sites provide links to instructional videos, installation manuals and other documentation, and some of the best, most extensive radiant heat information resources online. Together with one of the largest online libraries of radiant heat documents, illustrations, and how-to guides, you should be able to find the information you need to steer you in the right direction.

What to Look for When Searching for the Best Radiant Heat Provider
Keep in mind that it is important to deal with professionals that include complete services, such as complete radiant heat system design and free, personal installation support. It is vital to determine that the provider has a dedicated installation support staff and system design team before making any purchase decisions. Too many companies claim to offer installation support in hopes of enticing the customer to buy, but in fact, if they DO offer support, it is usually limited, and from an available sales person who is not an electrician or installation expert. And since the sale has already been made, he/she will have little incentive to spend much quality time with you to ensure your system is installed correctly. The sad fact is that many providers don't have the personnel or expertise to provide that kind of one-on-one assistance. You deserve to have a dedicated staff of electricians and radiant heat experts on hand, who are there to assist you or your contractor at all times during the installation. Warmzone is one of the few companies that proudly - and legitimately - offer that service.
A radiant floor heating system is only as good as the installation, so having access to an experienced installation support staff is the best way to ensure that you spent your money wisely, knowing each system will be installed correctly and performing as advertised. It's hard to top Warmzone's radiant heat products and services, so we're listing six key principles/traits that have contributed to Warmzone establishing and maintaining a position as the model provider of radiant heated floors, snow melting systems, and roof de-icing solutions:
One of the largest selections of the most trusted high-quality products.
Industry leading system design (and AutoCAD) services.
Excellent competitive pricing, including special benefits for contractors / professional builders.
Dedicated staff of experts to provide personal installation support.
Honesty and Integrity.
The most informative and educational online resource for radiant heat manuals, technical guides, data sheets, illustrations, instructional videos, and more. (All available for free download.)
FREE interactive, online installation training courses.
It's Tough to Compete with Great Customer Service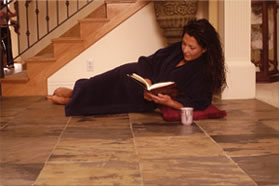 By focusing on these principles, Warmzone distinguishes itself from the pack. As a manufacturer and distributor, Warmzone continually expands its products and services to offer customers the highest quality solutions and services at the best prices possible. Being number one means NEVER being satisfied, which is why Warmzone is constantly testing and researching the latest products and innovations. Knowing that satisfied customers and a good reputation are vital to maintaining a successful business, its commitment to customers is second to none. Call 888.488.9276 and discover radiant heat at its best with Warmzone's superior customer experience.
The Benefits of Heated Floors
UNPARALLELED COMFORT - Radiant floor heat provides a luxurious, comfortable warmth that must be experienced to truly appreciate. The floors warm efficiently and evenly, heating your home from the floor up.
EASY TO INSTALL - The top electric floor heating systems are not labor intensive. The heat cable is available in spools or mats (pre-spaced with an adhesive-backed fiberglass mesh backing) for easy, roll-out installation.
MAINTENANCE FREE - Warmzone electric heated floors have no moving parts, which makes them reliable and virtually maintenance free. Yearly checkups are avoided so there's no need for routine maintenance and common repairs.
PROGRAMMABLE THERMOSTAT – The programmable thermostat can be programmed for each day of the week, so you can have your heated floors turn on early, just before you wake up on the weekdays, and later on weekends.
WISE INVESTMENT – Installing radiant heated floors not only adds comfort and efficient home heating, but it's a great way to increase the value of your home.
For more information about heated floors and other types of radiant heat solutions, contact a heat trace professional at Warmzone today. Call 888.488.9276.